Why and when do babies need to wear newborn socks?
Views: 0 Author: Site Editor Publish Time: 2021-10-13 Origin: Site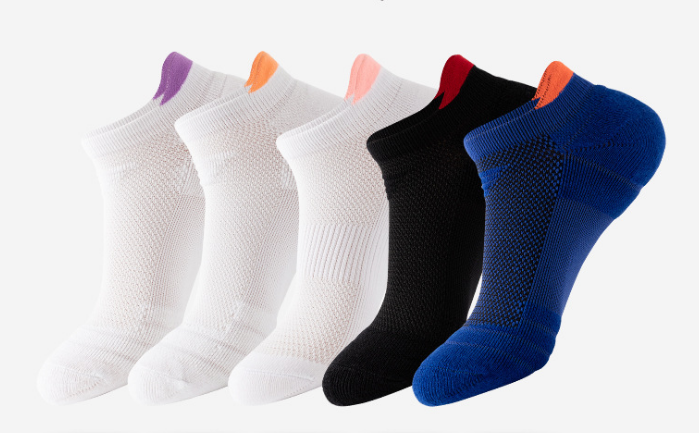 Do babies need to wear baby socks all the time? Why or why not, and when? Babies are very fragile by nature. As parents, we have this huge responsibility to make sure they always eat the right food, wear the right clothes, play with the right toys, and so on. Sometimes, it can be a bit overwhelming, especially for the first time. Everything we do must be done in proportion and proportionate.
Here is the content list:
Why do babies need to wear newborn socks?

When do babies need to wear newborn socks?
Why do babies need to wear newborn socks?
Why are baby socks important? After all, it is said to hinder the normal development of feet in newborns. If this makes some sense, why do babies need newborn socks at all? Here are some of the most common reasons:
Maintain the correct body temperature. As mentioned earlier, babies are very fragile. They need special attention at all times. One thing we need to make sure is that they stay warm. Maintaining a proper body temperature is one of the reasons babies need to wear baby socks.

Prevent skin irritation. Babies have very sensitive skin. Wearing baby socks is one way of protecting themselves from harmful objects. This also applies when you take your baby for a walk. Newborn socks help protect their feet from the sun. Given their sensitive nature, babies can easily get sunburned.

Reduce friction with shoes. Of course, putting baby socks on your baby also helps absorb excess water. What's more, it reduces the skin friction between the shoes and feet. This means your baby won't get angry whenever he wears shoes. Simply put, children socks are a must when baby wears shoes -- just like we adults do.

It makes them comfortable. Babies are often overstimulated when they are cold. Note that exposure to low temperatures can also cause poor circulation. Of course, you don't want your child to go through this at an early age. It may even end up causing serious health risks. Therefore, it is highly recommended to put newborn socks on your baby's feet before baby goes to bed at night. At the very least, you won't be worrying about baby when you go to bed.
When do babies need to wear newborn socks?
Babies only need to wear baby custom cotton socks at a certain time and/or under certain circumstances.
Tight baby socks are even more risky. Some shoes get tighter the longer they sit on your baby's feet. This can cause extreme discomfort and sometimes even pain. For extremely sensitive skin, wearing tight kid socks can leave scars. Signs of irritation may also be visible in the form of a red imprint. You can do this by not wearing socks for a while.

Of course, you do need to put children socks on your baby when it's cold. Baby socks can help keep your baby warm in the winter, whether it's indoors or outdoors.

Sometimes going out is unavoidable. If you have to wear baby socks when it's snowing outside, that's enough to prevent frostbite on your baby's feet. Of course, the materials for protective clothing in these harsh weather conditions are not limited to socks.
The above is the necessity and suggestion for the baby to wear and when to wear newborn socks. In fact, putting on baby socks is great for protecting your baby's skin.