What Is Bamboo Socks
Views: 0 Author: Site Editor Publish Time: 2021-11-14 Origin: Site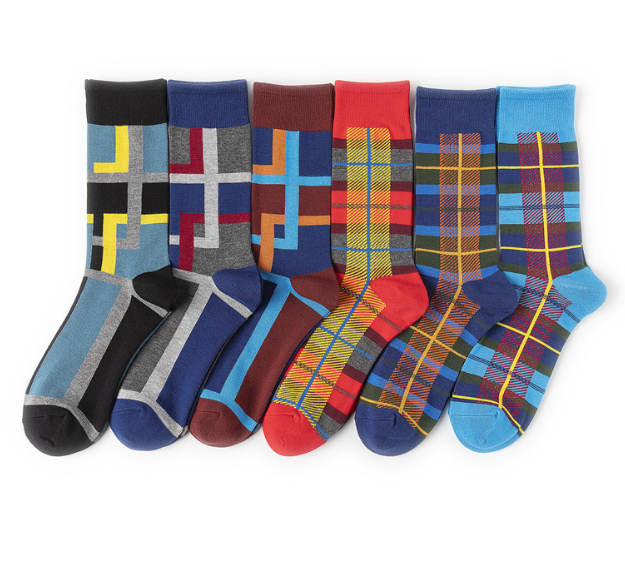 The bamboo fiber yarns full filled with hollows structures help to have strong absorbtion. It can absorb and evaporate water instantly. bamboo fiber with the best moisture absorption and release properties of all the natural fibers, which can automatically adjust the humidity balance of the human body. So more and more people like bamboo products, and bamboo fibers are gradually used for bed sheet, towels, clothing, socks and so on.
What's the materials for bamboo socks?
Generally, bamboo fiber socks are made of bamboo viscose yarns. Because of bamboo yarns is not durable than cotton yarns, sometimes, in order to make the bamboo socks more durable, the bamboo socks will knit bamboo yarns mix with cotton yarns or nylon yarns.
What are the benefits of wearing bamboo fiber socks?
Comfortable - Bamboo fiber socks with very soft yarns, helps to keep the socks fit your foot well and comfortable for your skin. Because of its good extensibility and stretching, that makes your feet will not tight.
Avoid moisture- Because of the hollow structure of the bamboo yarns , that makes the bamboo socks with strong moisture absorption and breathability to help wearers to keet foot dry.
Anti-odor - Most of people like to keep foot fresh and odor free, bamboo fiber socks have its natural antibacterial characteres, which help to reduce foot odor drastically.
Disadvantages of bamboo fiber socks
Bamboo socks will get fade easily.
In order to maintain the bamboo yarns natural characteristics and functions, bamboo fiber socks take the ways of plant dyes . the color fastness is not as good as chemical dyes ways. some colors will get faded in washing, especially for the dark colors.
2. Poor abrasion resistance.
Bamboo fiber socks have a poor abrasion resistance, the durable of bamboo fiber yarns are not as good as cotton yarns.
3. Inconvenient to wash.
The bamboo fiber socks should not be rubbed back and forth forcefully. Wash with clean water and wring them out gently. Do not soak in water for a long time and avoid to the strong sunshine.
How to choose bamboo fiber socks?
Check the socks color.

Quality bamboo fiber socks have a bright look and high color fastness, will not easy to fade in washing.
2. Check the smelling .
Quality bamboo fiber socks have a fragrant and a slight fresh smelling, and the poor ones have a chemical smelling.
3. Check the hand feeling .
Bamboo socks have a very soft, smooth hand feeling, while poor quality bamboo socks feel rough, astringent and pilling.
4. Check the shrink.
The appearance of poor quality bamboo fiber socks is deformed, and the size shrink greatly
5.Check the artwork.
Most of the poor bamboo fiber socks have rough artwork, and the yerns often jumpers and break during knit
China is well known as the kingdom of bamboo foreast, has the largest bamboo planted area in the world. As a bamboo socks supplier in China, we have produce and export bamboo socks for over ten years. We know what the bamboo socks are. And we source quality bamboo fiber yarns to blending with different fibers like cotton, polyester, elastane, or spandex and knit into a pair of bamboo socks